New Secret Chiefs 3 t-shirts and hoodie are now available in the WoMstore.
---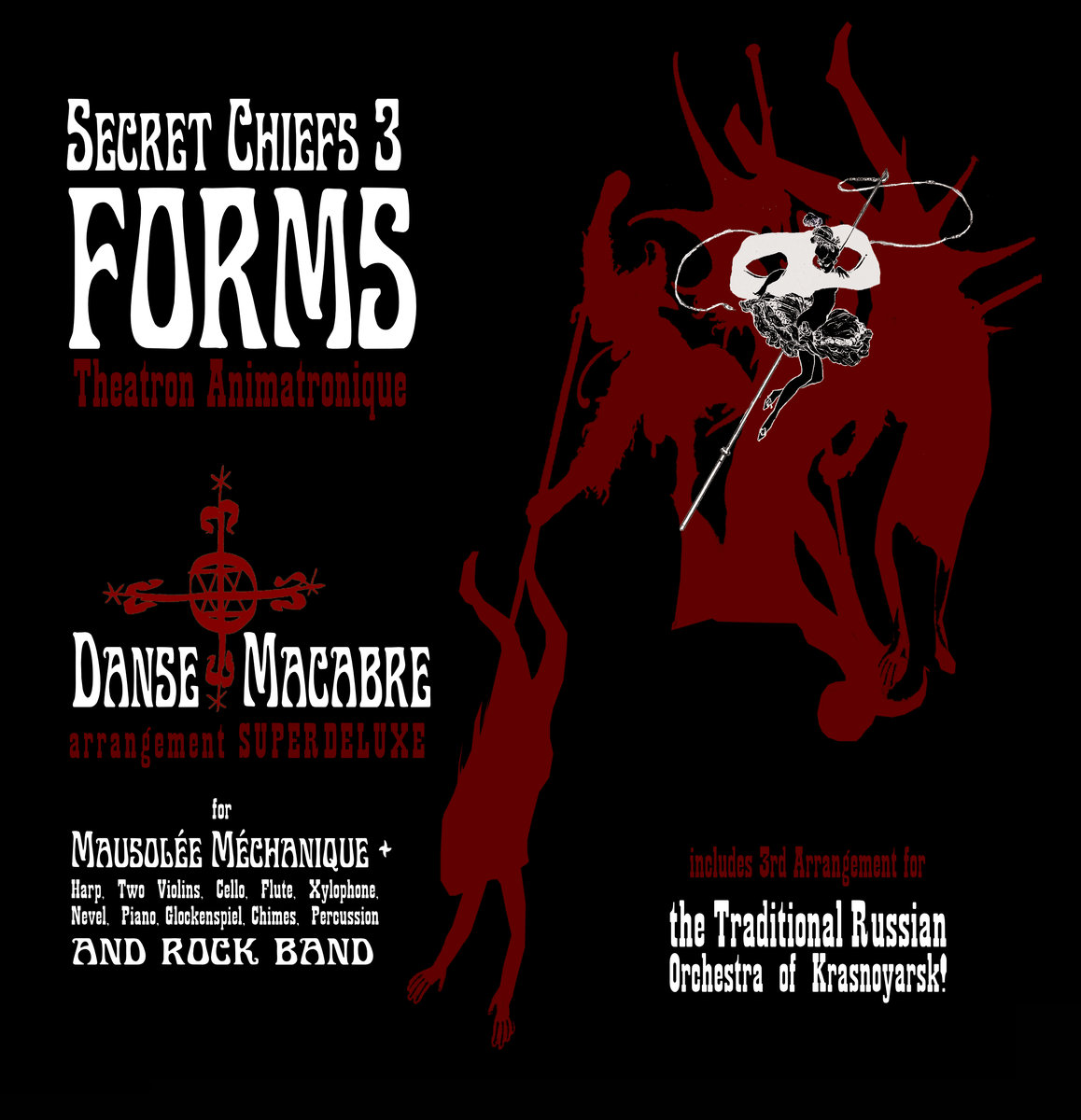 December 15:
Welcome to the Mausolée Méchanique! 

Here we have two new Secret Chiefs 3 arrangements of Saint-Saëns' immortally bewitching black tone-poem for the undead. We think it can function as a kind of alternate Christmas carol.
---
December 8, 2017: "Retrocausal" is Cleric's stunning and long LONG-awaited follow-up to their groundbreaking 2010 album "Regressions". Now with well-earned respect from both the extreme metal underground and Zorn-associated avant garde jazz scene, Cleric more than makes good on their promise. Listen to them rewrite the book on what the combination of the terms "metal" and "avant garde" can (and should) mean. With "Retrocausal" this tireless Philadeliphia-based unit has burst forth with a true masterpiece in the field of extreme experimental music. Read more & listen here.
BUY: DIGITAL DOWNLOAD or CD
---
Previous news items:
Aug 6: A specially-crafted program of 3D Immersive mixes of Secret Chiefs 3's music to be presented on a four-story 150-speaker array at Virginia Tech's "Cubefest"
Read more…
---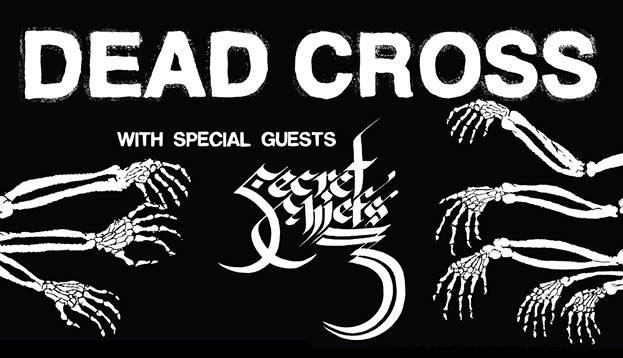 Secret Chiefs 3 is touring in 2017 to support Dead Cross.
Shows with both bands:
Aug 11 – Las Vegas NV @ Brooklyn Bowl
Aug 14 – Dallas, TX @ Gas Monkey Bar & Grill
Aug 15 – Houston TX @ Warehouse Live
Aug 16 – Austin TX @ Emo's
Aug 19 – San Diego CA @ The Observatory North Park
Aug 21 – Los Angeles CA @ El Rey Theatre
Aug 23 – Berkeley CA @ The UC Theatre
Aug 25 – Vancouver BC @ Vogue Theatre
Aug 26 – Seattle WA @ The Showbox
Aug 27 – Portland OR @ Wonder Ballroom
Aug 29 –  Sacramento CA @ Ace of Spades
Sep 08 – Baltimore MD @ Baltimore Soundstage
Sep 10 – Philadelphia PA @ Union Transfer
Sep 11 – Boston MA @ Royale
Sep 12 – New York NY @ Gramercy Theatre
Sep 13 – Brooklyn NY @ Warsaw
Sep 15 – Detroit MI @ St. Andrew's Hall
Sep 17 – Milwaukee WI @ Turner Hall Ballroom
Sep 19 – Minneapolis MN @ First Avenue
Sep 20 – Lawrence KS @ Liberty Hall
Sep 23 – Denver CO @ Ogden Theatre

SC3 headlining tourdates, without Dead Cross, are here:
Sep 9 – Jersey City NJ @ Monty Hall
Sep 14 – Toronto ON @ Longboat Hall
Sep 22 – Fort Collins CO @ Downtown Artery (JUST ADDED)
Sep 24 – Omaha NE @ Reverb Lounge
Sep 26 – Chicago IL @ Beat Kitchen
Sep 28 – Sainte-Thérèse, QC @ Bar Le Cha Cha (JUST ADDED)
Sep 29 – Brooklyn NY @ Saint Vitus (JUST ADDED)
---
March 2017:
Secret Chiefs 3 has released another two song single, sans all physical attachments! Check these new super-high-quality productions at bandcamp,
Visit HERE to see more about the first song
and HERE to see more about the second song.
Music nerds rejoice: stems and production notes are available here.
Be a champion and support these massive productions that defy all logic.
---
Secret Chiefs 3 has released two new super-high-quality productions at bandcamp sans all physical attachments.
• READ MORE: SC3 blog-ish comment on musical finance
---